Find A Levels online tutors in Lahore, Karachi, and Islamabad for Maths, Physics, Chemistry, Biology, Accounts, Business of CAIE, AQA, Edexcel.
find A Levels tutors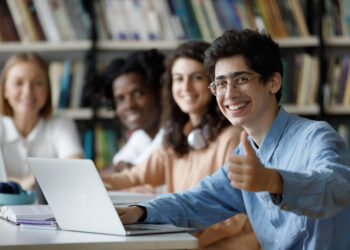 Find IGCSE O Levels online tutors in Lahore, Islamabad, Pakistan for Maths, Physics, Chemistry, Biology, English, Computer of CAIE, Edexcel.
find IGCSE tutors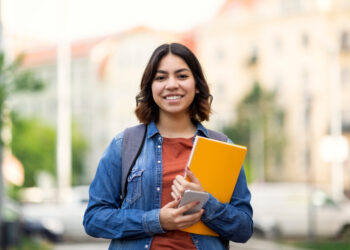 Find AP Courses online tutors in Lahore, Islamabad, Pakistan for Calculus, Physics, Chemistry, Biology, English, Economics, Stats.
Find AP Tutors
NEED A HOME TUTOR OR AN ONLINE TUTOR?
WE HAVE PLENTY OF THEM.
Java HTS is Pakistan's leading tutoring service that takes care of all your academic needs by providing professional home and online tutors. We cover all subjects of all levels, be it maths, English, science, chemistry, biology, physics, computer, French, Python, Java, C++, Calculus, SAT Test Prep, algebra, or any other.
Plus, our assignment help and academic writing services cover everything from homework help to semester projects to college and university assignments to live exam help to thesis and dissertation. The support is available for High School, Associate Degree Programs, Bachelor, Master's/MPhil, and Ph.D.
Top Schools Tutors
We have expert tutors at your disposal. They provide home tuition and online tutoring to all grade students, from playgroup to primary to Pre O Levels to O/A Levels to International Baccalaureate (IB) and Advanced Placement (AP Courses), SAT Test Prep. They teach at the top schools of Pakistan, like Aitchison College, International School of Choueifat, Beaconhouse, Lahore Grammar School, LACAS, Lahore American School (LAS), International School of Islamabad (ISOI), Learning Alliance, Roots International, TNS Beaconhouse, Headstart, Karachi American School, Karachi Grammar School, and Scarsdale, among others.
Hire school tutors
All Grades Tutors
We have thousands of professional PreK-12 tutors onboard with us. They provide home tuition and online tutoring to students of all grades, from Playgroup to Junior classes to Pre-O Levels to O Levels and A-Levels, and American High School (AP Courses). And they also cover all programs of the International Baccalaureate (IB) – Primary Years Program (PYP), Middle Years Program (MYP), and IB Diploma Program (DP). Plus, they have professional expertise in teaching all subjects, from Maths to English, to General Science to Physics to Chemistry to Biology to Computer Sciences, to any subject.
Hire Tutors
Online Tutors Pakistan
Java HTS is a pioneer from Pakistan in providing online tutoring services to students from across the world. Our website is a go-to website for online tutoring for all subjects including but not limited to English, Maths, Chemistry, Biology, Physics, Python, Java, and languages (English, French, Chinese, German, French, Arabic) for IGCSE O Levels, GCE A-Levels, AP Courses, SAT Test Prep and language courses among others. Our online tutors are trained in instructional design and making learning interactive and result-oriented for students of all ages, from playgroup to university. You can avail of our online tuition from Pakistan to Saudi Arabia, UAE, Kuwait, Sweden, UK to the USA, Canada, and anywhere worldwide.
Hire Online Tutors
Services+
Online Assignment Help
We have top online assignment help tutors who provide students with the A-grade write-ups for your school, college, and undergraduate/graduate programs. Whether a thesis, a small assignment, a university/college online exam, or just homework help, you can depend on us for that. Our academic writers help with research projects (Engineering and non-engineering: Electrical, Chemical, Civil, Computer Science, social sciences, humanities, etc) and IT/programming assignments (Java, Databases,  Python, Ruby on Rails, JSP, Django, etc), Business and Management Assignments/Projects (Marketing, Finance, Entrepreneurship, TQM, Accounting, Audit, etc), among others.
Language Tutors
Learn a foreign language or a local one: we have got professional language tutors for each one of them. They provide home tuition and online tuition to students in Pakistan and abroad, especially in the Middle East (Saudi Arabia, Kuwait, UAE (Dubai, Abu Dhabi, Sharjah, and Qatar). They help you learn Spoken English, IELTS, TOEFL, French language, Spanish language, Arabic language, Chinese language, Urdu language, and Persian language for your studies, business, and immigration purposes.  So far, our language courses students have availed opportunities in the UK, the US, Canada, Australia, China, France, Spain, and Singapore among other countries.
Admission Test Preparation
Admission Tests are difficult to prepare for, but we help you crack them. Our track record of 92% student success makes us your No 1 choice for your entrance exam preparation. We have tutors for ECAT, MDCAT, SAT Test Prep, GMAT, MCAT USA, GAT, GRE, Cadet College Admission Tests Prep, NUST NET Prep, and Schools exams in Pakistan and beyond.
After successfully clearing the admission tests and preparing for aptitude tests, our students have taken admissions in Aitchison College, Cadet College Hasanabdal, Ivy Leagues, McGill University, University of Melbourne, and many other schools – you could also be one of them.
Homeschooling Tutors
The traditional education system cannot satisfy everyone, so some rebel and homeschool their children, and we second them, yes, with our tutors. Whether you are a beginner or an advanced-level student, we have got you covered. We help homeschool parents and students starting from the very beginning to selecting the best curriculum to assign a tutor to their children that get them ahead of their peers by providing mentoring and tutoring that has activity-based and problem-solving-based learning at its core – as homeschooling is all about experiential and interactive learning.
Success+
Hired home tutor for NET test for NUST computer science. Tutor was to the point, knowledgeable and very updated. Would def recommend it to my friends.
Agha Jamal
Agha Jamal, NUST NET Test Prep - Islamabad, Pakistan
Thanks to Allah, I got admitted to NUST Mechanical Engineering after preparing for the test online from Javahts tutors. I was studying in the PIS Jeddah English section and coming to Pakistan, especially for the test was impossible. The tutors were really cooperative and professional and they adjusted to my routine. Thumbs up to their tutoring.
Aftab Alam
Aftab Alam, NUST NET - Jeddah, KSA
I have been admitted to UC Berkeley and I need to learn the Spanish Language online in Pakistan because it would help me there in finding a part-time job. I chose Java Hts because they have top reviews and a good reputation in the market for professionalism and service delivery. I hired online language tutor and studied till I flew to the US. Great service overall. Recommended! 🙂
Neha Khan
Neha Khan, Spanish Language Student - Lahore
I spend half a year in Sacramento, California for business purposes. Spanish being the second language there is spoken by most of the population for business and daily communications. I wanted to learn Spanish and hired an online language tutor from Java HTS, I learned the foundation level in 4 months. I found Miss Faiza professional and honest. You may contact this company if you want to improve your language proficiency quickly and efficiently.
Ikram Bajwa
Ikram Bajwa, Spanish Language Student - Lahore, Pakistan
I am working in a Saudi company that has offices in UAE and Pakistan as well, so I travel to Pakistan more often for business meetings, and I need to speak Urdu for that matter if needed. I am a Sri Lankan so cannot speak Urdu, for that I hired Java Hts online Urdu language tutor and learned the language for 6 months. Mr. Atif Hussain, the tutor, helped me with this and I was given the University of Pennsylvania's course to study online. Mr. Atif started from scratch and I was able to make it to the intermediate level in 6 months. The advantage I had was that I am a Muslim and knew Arabic so I learned Urdu very quickly with the able guidance of Mr. Atif. Thumbs up to their online tutors.
Mr Milhan
Mr Milhan, Urdu Language Student - Colombo, Sri Lanka
I am the operation manager at Guard Group of Companies, Lahore. Our company has operations in China and the team frequently visits China and also does the daily communication with our Chinese partners, we wanted to train our people in basic Chinese so that they could write emails and reply to them and do verbal communication if need be. Java HTS prepared a training course for our 20 employees and Sir Tariq Mirza trained our team at our plant for 4 months. Chinese language tutoring and training were well-designed and professionally delivered. I will recommend them for company-wide language training.
Mr Haroon
Mr Haroon, Operations Manager, Guard Group of Companies - Lahore, Pakistan
I have been living and working in Saudi Arabia for over ten years, but the Arabic language has been a problem for me to learn because my location is far away from the main city. I contacted Java and they paired me with Sir Safwan to learn the language. I studied the Arabic language online for 6 month, now I am able to communicate and do my job in a better way.
Asif Khan
Asif Khan, Student - Jeddah, Saudi Arabia
My grandson is going to an IB World School in Dubai and taking French as a second language in his MYP, we hired an online french language tutor for his regular studies. He studies online for three years, Mr. Imran and Ms. Hannah have been very flexible and helpful for him to learn the French language. Ms Hannah, the tutor, was much more flexible to adjust to our son's schedule and provide him with timely support.
Col Zia ul Qamar
Col Zia ul Qamar, Parent, Dubai
I had been preparing for the French language online for 3 years because DEFL B1 for Canadian immigration had become almost impossible for me to pass. I am based in the UAE, I searched online and found Java HTS for this, they provided me with a native online French tutor and I prepared dedicatedly for a year, and I was able to meet my cut-off score and get to the B1 level. I would totally recommend Java HTS for the French language and DELF specifically.
Nadia Musarat
Nadia Musarat, UAE Student
Java HTS left us speechless with its tremendous services. It has been proven to be one of the best tutoring companies in Pakistan. We hired online AP Biology, Chemistry, and Calculus tutors in Lahore, and the scores were amazing. Will definitely recommend you all if you need American High School, or AP online tutors.
Thanks Alot!!
Tehreem Riaz
Parent, Lahore, Pakistan
Very much professional tutors. We hired some for GIS assignment help, and we were very much happy with their work. Keep it up
Mehmood Asim
Student, Sydney, Australia
My brother needed help in assignment, he asked me and after contacting many service providers I contacted Java Home Tuition Services. My brother scored 90+ marks in his programming assignments.
Noman Ijaz
Student, Melbourne University, Australia
We hired a tutor for FSc Pre engineering science subjects in Bahria Town. He was very much professional and updated.
Malik Sohail
Student, Punjab College, Lahore
My brother wanted to prepare for Cadet College Hasan Abdal admission test and we contacted Java HTS. My brother passed the test, now he has been promoted to Matric. Thank you!
Rabia Saleem
Parent, Lahore, Pakistan
We hired a tutor for a friend's son going to Learning Alliance for IB MYP and the tutor was very much professional. Highly recommended if you are looking for a tutor for International Baccalaureate.
Nasir Sheikh
Parent, Lahore, Pakistan
Java HTS is the best tutoring company in Pakistan. In Islamabad, we needed help regarding hiring an IB tutor for our kids going to International School of Islamabad (ISOI) and their tutors provided us end-to-end services for all subjects of PYP, ranging from English to Urdu to Maths and others. I must say they are doing a fantastic job. If you are looking for a tutor in Islamabad or Rawalpindi, then look no further. Thanks again.
Ijaz Ch
Parent, International School of Islamabad, Pakistan
One of my friend's brother was studying at Beaconhouse Margalla Campus (BMI), Islamabad. They hired a home tutor from Java Tutors for his O'Levels Maths. He had strong command on the subject and knew the past papers, as well as exam paper pattern. After Allah's blessing, his brother was able to score A* because of these people.
Hassan Khalid
Parent, BMI Islamabad, Pakistan
My niece needed help in preparing for the admission test of Karachi Grammar School (KGS). I know the Java HTS for many years, I asked the team to arrange a tutor, my niece is studying there now.
Zeshan Ali
Parent, Karachi
Best tutoring services in Islamabad and Rawalpindi. Don't look further if you are looking for an IGCSE, International Baccalaureate or AP tutor in Pakistan. It's been a great opportunity working with them.
Ali Asghar
Tutor, Pakistan
We needed a tutor for ACE International Academy in Bahria Town Phase 4 Rawalpindi for Key Stage 3 Maths, Urdu and English and for that we contacted Java HTS. Their tutor is very much honest, updated and professional. I must say they will have your back be it any curriculum, any Key Stage or any subject. International Baccalaureate, IGCSE, CIE or textbook board – all. Thank you, we are happy with our decision.
Amanullah
Parent, Bahria Town, Rawalpindi/Islamabad, Pakistan
As a tutor, I have found Java HTS the only institution that provides tutoring services of all subjects not only at the national level but also internationally. It fulfills the needs of every student by providing them experienced and competent teachers who can teach from basic to expert level. I appreciate their hard work and professional attitude.
Erum Mehmood
Python and Django Tutor, Lahore, Pakistan
We hired a preschool tutor for Karachi Grammar School. Their services are the best. Very much professional tutors in Karachi.
Iram Sohail
Parent, Karachi, Pakistan
Great instructors and great online courses in Riyadh, Saudi Arabia. They helped me in landing a job by providing the required online tutoring. Thankyou! 🙂
Salman Mushtaq
Student, Riyadh, Saudi Arabia
Java home tuition services provides excellent tutoring services to the people through quality tutors. The staff of java home tuition service is extremely cooperative and highly professional. I would say that keep up the good work.
Faisal Saad
Parent, Lahore, Pakistan
Such a professional tutors. Through online tuition provided by Java HTS, you can easily watch the progress of your child. I recommend this for FBISE students for every subject they want and as well as o and A-level student. Thank you, Java youHTS and Mr Imran.
Nouman Honey
Parent, Riyadh, Saudi Arabia
I was hired by them as a freelance writer, instructions were clear, excellent communication and on-time payment. An excellent team led by professionals. Highly recommended.
Abdul Basit
Academic Writer, Pakistan
Java Home Tuition Services (Java HTS) are excellent and highly professional, I have a great experience with them and it's an honor for me to be the part of their team of AP courses tutors.
Osama Garewal
Maths Tutor, Lahore, Pakistan
Very helpful and professional service. Helped me in finding tuition as soon as I needed. Totally satisfied.
Fatima Khan
Junior Classes Tutor, Lahore, Pakistan
Been with them for many years now and still counting. Amazing experience. They catered to all my tutoring needs!
Extremely professional and highly recommended to all those who are looking forward to wonderful teaching experience. More power to you Java Home Tuition Services (Java HTS).
Uzma Khan
Junior Classes Tutor, Lahore, Pakistan
I am very satisfied with JavaHts. They located potential students who are able to achieve the commands in the Spanish language in Islamabad. Looking forward to getting more students with JavaHts.
Faya Malik
Spanish Language Tutor, Islamabad, Pakistan
We hired Java HTS tutor for Convent of Jesus and Mary Prep Class test Preparation. And I am very much happy that my daughter got admission there after 2 months prep by their tutor. Thank you!
Amir Ali
Parent, Convent of J&M, Lahore
I am an IELTS tutor form England from England and Java HTS was the only professional tuition service I found in Lahore. All the others were trying to scam both me and the clients.
A professional tuition service with experienced and professional staff for all your tuition needs. They cover every subject/test you need.
Asid Siddiq
IELTS Tutor, England, UK
We are based out of Kuwait, and we needed online tutors for High School, and Elementary Levels and also for Programming languages (Android, Django and Python). After trying many other service providers then, after a recommendation, we contacted Java HTS and we are more than happy with our decision now.
The Java HTS team is very much professional and well above par regarding client servicing. Their tutors are very much honest and trustworthy professionals who are ready to go the extra mile.
Ijaz Ahmad Ijaz
Parent, Kuwait City, Kuwait
I have been working in Birmingham for sometime now, I required an IELTS tutor to meet my language requirements here in the United Kingdom. Right now I have 6 bands, I needed 7 bands overall. I contacted Java HTS team, they provided me an online tutor. He was very much professional and flexible. He adjusted to my schedule. I got 7.5 bands.
Naeem Khan
IELTS Student, Birmingham, UK
My son goes to Ryerson University for their bachelors in IT, he needed tutors for Statistics and Java Programming. We hired online tutors from Java HTS. They are very much professional and my son doesn't have any problem in those subjects now.
Mrs Ahmad
Parent, Ryreson University, Canada
We live in Dammam, and we wanted to hire A Levels tutors for Biology, Physics and Chemistry. We hired Java HTS tutors for that and they taught my son very much professionally online.
Aisha Imran
Parent, Dammam, Saudi Arabia
I just had 24 hours turnaround time for my Java programming assignment, and it was delivered before time where I had time to ask for revisions, too. I would like to be their repeat customer.
Yasir Dogar
Student, Dublin, Ireland
After contacting scores of service providers, I was only satisfied by the professionAl services of Java HTS. Their tutors are well at par with the rest of the service providers. I was amazed when I was told that you can hire a tutor for anything that pops up in my mind and they proved it. Highly recommended, folks. Don't waste your time going for others.
Kamran Hyder
Petroleum Engineer, Riyadh, Saudi Arabia
I am a GIS graduate, but I wanted to learn programming alongside to freelance. I contacted the #JavaHTS team, and now I am an expert of many programming languages. Their Java programming tutors, HTML5 tutors are just exceptional. I would recommend everyone to hire their tutors, not just for earning but learning, too. #Thankyou #JavaTutors.
Ali Chohdary
GIS Analyst, - WAPDA, Pakistan
We hired a tutor in Bahria Town from #JavaHTS and we were amazed that went extra mile in serving our children with a professional tutor in Islamabad. Bravados!
Imran Ameer
Parent, Bahria Town, Rawalpindi, Pakistan
Find professional tutors.
Find professional tutors in Lahore Islamabad, and Karachi, Pakistan who help you learn difficult topics, help you with your homework, assignments, and exams, and provide timely online and in-home support whenever needed. We cover all grades from Kindergarten to Masters, including O Levels, A Levels, American High School, International Baccalaureate, SAT, ACT, MDCAT, GRE, GMAT – yes, everything.