Good K-12 tutors are hard to find these days because everyone claims to be an expert but actually not everyone is. Hiring a better tutor is very much important from the very start because that is the time that set the foundation for the upcoming classes be it KG, PG, O Levels, A Levels, American High School Diploma, Advanced Placement (AP), or International Baccalaureate. When students are struggling already for extra support in school, then there is no need to go to any academy and Java HTS takes pride in letting you know that we have a professional home and online tutors in Pakistan (Lahore, Karachi, Islamabad) for all classes and subjects such as English, Urdu, Maths, Science, Arts, Physics, Chemistry, Biology, Business Studies, Economics, Accounting, and French, Spanish, Chinese, Arabic, and German among others. We don't make tall claims but tutors simply and easily equip you with skills that help you succeed in your classroom, on exam sheets, and in your life. Find tutors for all American Schools (Choueifat, LAS, KAS, ISOI, Scarsdale) and top British (LGS, Beaconhouse, Roots, Froebel's, Aitchison, etc) and IB schools (Learning Alliance, TNS, Newlands, The International School, Sheikh Zayed Academy, Headstart, Ilmesters, etc) in Pakistan and beyond.
Since 2012, we have provided online language teachers to students of 30+ nationalities in Saudi Arabia, Qatar, the US, Oman, UAE, Canada, Kuwait, Azerbaijan, and Bahrain, Sweden, France, Spain needing to hire a K-12 tutor. Our online tutors in Pakistan also serve students who study French, Arabic, German, Arabic, and Chinese as a second language in their schools and colleges.
Thanks to Allah, I got admitted to NUST Mechanical Engineering after preparing for the test online from Javahts tutors. I was studying in the PIS Jeddah English section and coming to Pakistan, especially for the test was impossible. The tutors were really cooperative and professional and they adjusted to my routine. Thumbs up to their tutoring.
Aftab Alam
Aftab Alam, NUST NET - Jeddah, KSA
I have been living and working in Saudi Arabia for over ten years, but the Arabic language has been a problem for me to learn because my location is far away from the main city. I contacted Java and they paired me with Sir Safwan to learn the language. I studied the Arabic language online for 6 month, now I am able to communicate and do my job in a better way.
Asif Khan
Asif Khan, Student - Jeddah, Saudi Arabia
Java HTS left us speechless with its tremendous services. It has been proven to be one of the best tutoring companies in Pakistan. We hired online AP Biology, Chemistry, and Calculus tutors in Lahore, and the scores were amazing. Will definitely recommend you all if you need American High School, or AP online tutors.
Thanks Alot!!
Tehreem Riaz
Parent, Lahore, Pakistan
As a tutor, I have found Java HTS the only institution that provides tutoring services of all subjects not only at the national level but also internationally. It fulfills the needs of every student by providing them experienced and competent teachers who can teach from basic to expert level. I appreciate their hard work and professional attitude.
Erum Mehmood
Python and Django Tutor, Lahore, Pakistan
Great instructors and great online courses in Riyadh, Saudi Arabia. They helped me in landing a job by providing the required online tutoring. Thankyou! 🙂
Salman Mushtaq
Student, Riyadh, Saudi Arabia
I am an IELTS tutor form England from England and Java HTS was the only professional tuition service I found in Lahore. All the others were trying to scam both me and the clients.
A professional tuition service with experienced and professional staff for all your tuition needs. They cover every subject/test you need.
Asid Siddiq
IELTS Tutor, England, UK
We are based out of Kuwait, and we needed online tutors for High School, and Elementary Levels and also for Programming languages (Android, Django and Python). After trying many other service providers then, after a recommendation, we contacted Java HTS and we are more than happy with our decision now.
The Java HTS team is very much professional and well above par regarding client servicing. Their tutors are very much honest and trustworthy professionals who are ready to go the extra mile.
Ijaz Ahmad Ijaz
Parent, Kuwait City, Kuwait
I have been working in Birmingham for sometime now, I required an IELTS tutor to meet my language requirements here in the United Kingdom. Right now I have 6 bands, I needed 7 bands overall. I contacted Java HTS team, they provided me an online tutor. He was very much professional and flexible. He adjusted to my schedule. I got 7.5 bands.
Naeem Khan
IELTS Student, Birmingham, UK
My son goes to Ryerson University for their bachelors in IT, he needed tutors for Statistics and Java Programming. We hired online tutors from Java HTS. They are very much professional and my son doesn't have any problem in those subjects now.
Mrs Ahmad
Parent, Ryreson University, Canada
We live in Dammam, and we wanted to hire A Levels tutors for Biology, Physics and Chemistry. We hired Java HTS tutors for that and they taught my son very much professionally online.
Aisha Imran
Parent, Dammam, Saudi Arabia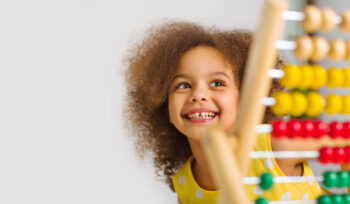 Play Group and Kindergarten Tutors
The goal of these classes is to introduce students to the world of school and to provide material for the child's self-directed activity…
find pg and kg tutors
Junior Classes Tutors
It is a continuation of 'Playgroup – Nursery', here our quality instructors build upon the skills learned in previous standards and…
find junior classes tutors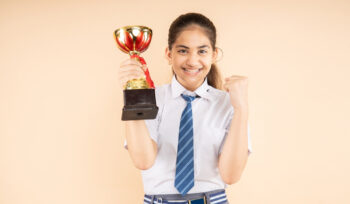 Grade 8 Tutors
Instructors start off with the end of previous standards and build from there into new concepts.
find pre-o levels tutors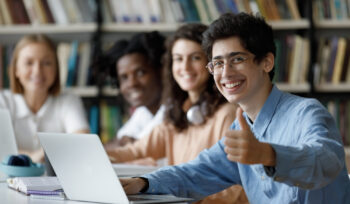 O Levels Tutors
Ordinary and Advanced Levels lead you to the practical world of high school and college, and we prepare you for that.
find o levels tutors
AP Courses Tutors
AP courses are offered in High School in US and Canada, and in all schools/colleges teaching American curriculum offered by …
find ap courses tutors
A Levels Tutors
Find A Levels online and in-home tutors in Lahore, Karachi, and Islamabad, Pakistan. Study Maths, Physics, Chemistry, Biology, etc from your choice tutors.
find A Levels tutors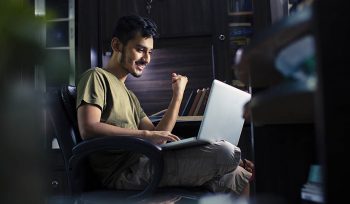 Matric Tutors
Hire our Matric tutors and get prepared to take admitted to one of the top colleges in Pakistan. Matric with biology and computer science tutors available in Lahore, Karachi, Islamabad, and Rawalpindi, Pakistan. Study online, or take tuition.
fin matric tutors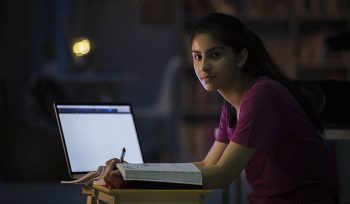 FSc Tutors
FSc decides what you will be in your professional career, and our FSc tutors make sure that you be that.
find fsc tutors