College admission tests – such as SAT, ACT, GAT, GRE, GMAT, ECAT, MDCAT, and NAT –  are quite competitive seeing the rising number of students applying to tier-1 and tier-2 universities for undergrad programs, both in Pakistan and foreign countries. Having professional home and online college admission test tutors can help you prepare well and score better on the tests, if you are based anywhere in Pakistan, especially Lahore, Islamabad, Rawalpindi, and Karachi.
The likes of FAST, NUST, IBA, LUMS, AKU, and NCA receive a high number of applications and students aren't even meet the minimum eligibility guidelines because the merits are very high, and only a few seats for every program. The same is the case with foreign universities in the US, Canada, Singapore, the UK, Australia, and other countries.
Our tutors help the student from scratch and prepare them so that they ace the tests. For our tutors every university and all tests are fun to teach – SAT, ACT, etc are no exceptions.
Thanks to Allah, I got admitted to NUST Mechanical Engineering after preparing for the test online from Javahts tutors. I was studying in the PIS Jeddah English section and coming to Pakistan, especially for the test was impossible. The tutors were really cooperative and professional and they adjusted to my routine. Thumbs up to their tutoring.
Aftab Alam
Aftab Alam, NUST NET - Jeddah, KSA
I have been admitted to UC Berkeley and I need to learn the Spanish Language online in Pakistan because it would help me there in finding a part-time job. I chose Java Hts because they have top reviews and a good reputation in the market for professionalism and service delivery. I hired online language tutor and studied till I flew to the US. Great service overall. Recommended! 🙂
Neha Khan
Neha Khan, Spanish Language Student - Lahore
I spend half a year in Sacramento, California for business purposes. Spanish being the second language there is spoken by most of the population for business and daily communications. I wanted to learn Spanish and hired an online language tutor from Java HTS, I learned the foundation level in 4 months. I found Miss Faiza professional and honest. You may contact this company if you want to improve your language proficiency quickly and efficiently.
Ikram Bajwa
Ikram Bajwa, Spanish Language Student - Lahore, Pakistan
I am working in a Saudi company that has offices in UAE and Pakistan as well, so I travel to Pakistan more often for business meetings, and I need to speak Urdu for that matter if needed. I am a Sri Lankan so cannot speak Urdu, for that I hired Java Hts online Urdu language tutor and learned the language for 6 months. Mr. Atif Hussain, the tutor, helped me with this and I was given the University of Pennsylvania's course to study online. Mr. Atif started from scratch and I was able to make it to the intermediate level in 6 months. The advantage I had was that I am a Muslim and knew Arabic so I learned Urdu very quickly with the able guidance of Mr. Atif. Thumbs up to their online tutors.
Mr Milhan
Mr Milhan, Urdu Language Student - Colombo, Sri Lanka
I have been living and working in Saudi Arabia for over ten years, but the Arabic language has been a problem for me to learn because my location is far away from the main city. I contacted Java and they paired me with Sir Safwan to learn the language. I studied the Arabic language online for 6 month, now I am able to communicate and do my job in a better way.
Asif Khan
Asif Khan, Student - Jeddah, Saudi Arabia
I had been preparing for the French language online for 3 years because DEFL B1 for Canadian immigration had become almost impossible for me to pass. I am based in the UAE, I searched online and found Java HTS for this, they provided me with a native online French tutor and I prepared dedicatedly for a year, and I was able to meet my cut-off score and get to the B1 level. I would totally recommend Java HTS for the French language and DELF specifically.
Nadia Musarat
Nadia Musarat, UAE Student
Java HTS left us speechless with its tremendous services. It has been proven to be one of the best tutoring companies in Pakistan. We hired online AP Biology, Chemistry, and Calculus tutors in Lahore, and the scores were amazing. Will definitely recommend you all if you need American High School, or AP online tutors.
Thanks Alot!!
Tehreem Riaz
Parent, Lahore, Pakistan
As a tutor, I have found Java HTS the only institution that provides tutoring services of all subjects not only at the national level but also internationally. It fulfills the needs of every student by providing them experienced and competent teachers who can teach from basic to expert level. I appreciate their hard work and professional attitude.
Erum Mehmood
Python and Django Tutor, Lahore, Pakistan
Great instructors and great online courses in Riyadh, Saudi Arabia. They helped me in landing a job by providing the required online tutoring. Thankyou! 🙂
Salman Mushtaq
Student, Riyadh, Saudi Arabia
I am an IELTS tutor form England from England and Java HTS was the only professional tuition service I found in Lahore. All the others were trying to scam both me and the clients.
A professional tuition service with experienced and professional staff for all your tuition needs. They cover every subject/test you need.
Asid Siddiq
IELTS Tutor, England, UK
We are based out of Kuwait, and we needed online tutors for High School, and Elementary Levels and also for Programming languages (Android, Django and Python). After trying many other service providers then, after a recommendation, we contacted Java HTS and we are more than happy with our decision now.
The Java HTS team is very much professional and well above par regarding client servicing. Their tutors are very much honest and trustworthy professionals who are ready to go the extra mile.
Ijaz Ahmad Ijaz
Parent, Kuwait City, Kuwait
I have been working in Birmingham for sometime now, I required an IELTS tutor to meet my language requirements here in the United Kingdom. Right now I have 6 bands, I needed 7 bands overall. I contacted Java HTS team, they provided me an online tutor. He was very much professional and flexible. He adjusted to my schedule. I got 7.5 bands.
Naeem Khan
IELTS Student, Birmingham, UK
My son goes to Ryerson University for their bachelors in IT, he needed tutors for Statistics and Java Programming. We hired online tutors from Java HTS. They are very much professional and my son doesn't have any problem in those subjects now.
Mrs Ahmad
Parent, Ryreson University, Canada
We live in Dammam, and we wanted to hire A Levels tutors for Biology, Physics and Chemistry. We hired Java HTS tutors for that and they taught my son very much professionally online.
Aisha Imran
Parent, Dammam, Saudi Arabia
I just had 24 hours turnaround time for my Java programming assignment, and it was delivered before time where I had time to ask for revisions, too. I would like to be their repeat customer.
Yasir Dogar
Student, Dublin, Ireland
After contacting scores of service providers, I was only satisfied by the professionAl services of Java HTS. Their tutors are well at par with the rest of the service providers. I was amazed when I was told that you can hire a tutor for anything that pops up in my mind and they proved it. Highly recommended, folks. Don't waste your time going for others.
Kamran Hyder
Petroleum Engineer, Riyadh, Saudi Arabia
I wanted to prepare myself for a certification which was much important for my professional development but I didn't have enough time to prepare for that. So I hired a tutor for the preparation and now I have passed that certification of boiler engineering. I just want to say that the #JavaHTS never stops amazing you, be it the professionalism, quality services, grades or just a call for information. Best wishes to the team.
Ali Abbas
Chemical Engineer, Lahore, Pakistan,
Working with Java HTS has been a learned experience for me. I got the opportunity to teach different programming languages and (online) meet students from across the world. I must say the team knows what they are doing and can teach anyone professionally, be it a toddler, mid-career professional or a house-wife. Highly recommended to all looking for tutors and jobs.
Muhammad Zaman
Java Programmer, Lahore, Pakistan
I am a coder, so like always my job is a bit cold. But Java HTS is not cold, they have provided me with the opportunity of teaching Java programming online to the students in many countries, from Africa to Middle East to North America. With this I earn and also get the chance to meet new people, learn from them and teach them. #ThankyouJavaHTS
Zohaib Asim
Software Engineer, Netsol Technologies
It was getting hard for me to carry on both my job and studies and then my brother studying at UT Dallas recommended me to hire Java HTS writers for assignment help of my most difficult subjects. Now I am happy that I am able to do both the job and studies at the same time, only because of these guys. I am satisfied and hope you, too, will be.
Saif Khan
Student, University of Texas at Dallas, USA
My CGPA was not good until I contacted Java HTS and hired an academic writer for my assignments. Now, I have high CGPA and I am a stellar student of my class! Straight A's and B's made possible for me!
Ahsan Khan
Ahsan Khan, Dallas County Community College
SAT Tutors
SAT I/SAT/SAT General is a test after Intermediate Studies for admissions to College/University for an Undergraduate Program.
find SAT Tutors
NUST NET Prep Tutors
NUST NET online and home tutors for engineering, business, and humanities test prep in Lahore, Islamabad, and Karachi.
find NUST NET Tutors
ECAT Tutors
ECAT is required by engineering colleges and universities in Pakistan to get admission.
Find ECAT tutors
MDCAT Tutors
Hire online and home tutors for MDCAT Physics, Chemistry, Biology, and English in Lahore, Karachi, and Islamabad.
find MDCAT Tutors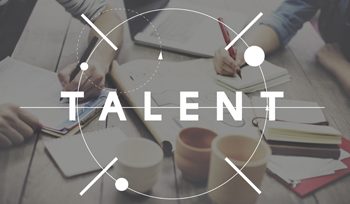 NAT Tutors
NAT is required by public sector universities in Pakistan to get admission in undergraduate programs other than engineering and MBBS.
find nat tutors
GAT Test Tutors
Prepare for Graduate Assessment Test by hiring our online and home GAT test tutors in Lahore and Islamabad, and Karachi for masters and Ph.D. admissions to Punjab University, GC University, Comsats, NUST, and UET among others.
find GAT Tutors
Cadet College Admission Test Tutors
Cadet College Admission Test is conducted by different colleges in Pakistan for admission in Grade 5, Grade 8/Pre O' Levels and…
find cadet college tutors
Private Universities Tests Tutors
Java HTS gets you prepared also for the admission tests of the university/college of your choice including but not limited to FAST, NUST, AKU, Comsats, ITU, and UET.
find Special tutors