Online Tutors Pakistan
With 10+ years of tutoring experience, Java HTS provides you with the best online tutors in Pakistan to excel in your education. Whether you or your child is in school, college, or university, or just looking for an online course for your professional development – we are here to help you with all your academic needs in Lahore, Islamabad, Karachi, Rawalpindi, and other cities of Pakistan. We have tutors for all subject matters and levels – be it Junior classes, Pre-O Levels, O Levels, A-Levels, American High School Diploma, International Baccalaureate (IB), AP Courses, SAT test prep, language tutoring, or programming language tutoring among other things.  All of our online teachers are highly qualified, they hold at least a Master's degree in the relevant subject, and are well-trained and experienced, with at least 5 years of online teaching experience.
With our online tuition, we pair the learners with the best online tutor in Pakistan for their individual needs, choosing from hundreds of tutors. With a beautiful combination of video lectures, interactive tools, and collaborative whiteboards at their fingertips, students can enjoy all the benefits of a home tuition experience.
Thanks to Allah, I got admitted to NUST Mechanical Engineering after preparing for the test online from Javahts tutors. I was studying in the PIS Jeddah English section and coming to Pakistan, especially for the test was impossible. The tutors were really cooperative and professional and they adjusted to my routine. Thumbs up to their tutoring.
Aftab Alam
Aftab Alam, NUST NET - Jeddah, KSA
I have been admitted to UC Berkeley and I need to learn the Spanish Language online in Pakistan because it would help me there in finding a part-time job. I chose Java Hts because they have top reviews and a good reputation in the market for professionalism and service delivery. I hired online language tutor and studied till I flew to the US. Great service overall. Recommended! 🙂
Neha Khan
Neha Khan, Spanish Language Student - Lahore
I spend half a year in Sacramento, California for business purposes. Spanish being the second language there is spoken by most of the population for business and daily communications. I wanted to learn Spanish and hired an online language tutor from Java HTS, I learned the foundation level in 4 months. I found Miss Faiza professional and honest. You may contact this company if you want to improve your language proficiency quickly and efficiently.
Ikram Bajwa
Ikram Bajwa, Spanish Language Student - Lahore, Pakistan
I am working in a Saudi company that has offices in UAE and Pakistan as well, so I travel to Pakistan more often for business meetings, and I need to speak Urdu for that matter if needed. I am a Sri Lankan so cannot speak Urdu, for that I hired Java Hts online Urdu language tutor and learned the language for 6 months. Mr. Atif Hussain, the tutor, helped me with this and I was given the University of Pennsylvania's course to study online. Mr. Atif started from scratch and I was able to make it to the intermediate level in 6 months. The advantage I had was that I am a Muslim and knew Arabic so I learned Urdu very quickly with the able guidance of Mr. Atif. Thumbs up to their online tutors.
Mr Milhan
Mr Milhan, Urdu Language Student - Colombo, Sri Lanka
I have been living and working in Saudi Arabia for over ten years, but the Arabic language has been a problem for me to learn because my location is far away from the main city. I contacted Java and they paired me with Sir Safwan to learn the language. I studied the Arabic language online for 6 month, now I am able to communicate and do my job in a better way.
Asif Khan
Asif Khan, Student - Jeddah, Saudi Arabia
I had been preparing for the French language online for 3 years because DEFL B1 for Canadian immigration had become almost impossible for me to pass. I am based in the UAE, I searched online and found Java HTS for this, they provided me with a native online French tutor and I prepared dedicatedly for a year, and I was able to meet my cut-off score and get to the B1 level. I would totally recommend Java HTS for the French language and DELF specifically.
Nadia Musarat
Nadia Musarat, UAE Student
Java HTS left us speechless with its tremendous services. It has been proven to be one of the best tutoring companies in Pakistan. We hired online AP Biology, Chemistry, and Calculus tutors in Lahore, and the scores were amazing. Will definitely recommend you all if you need American High School, or AP online tutors.
Thanks Alot!!
Tehreem Riaz
Parent, Lahore, Pakistan
As a tutor, I have found Java HTS the only institution that provides tutoring services of all subjects not only at the national level but also internationally. It fulfills the needs of every student by providing them experienced and competent teachers who can teach from basic to expert level. I appreciate their hard work and professional attitude.
Erum Mehmood
Python and Django Tutor, Lahore, Pakistan
Great instructors and great online courses in Riyadh, Saudi Arabia. They helped me in landing a job by providing the required online tutoring. Thankyou! 🙂
Salman Mushtaq
Student, Riyadh, Saudi Arabia
I am an IELTS tutor form England from England and Java HTS was the only professional tuition service I found in Lahore. All the others were trying to scam both me and the clients.
A professional tuition service with experienced and professional staff for all your tuition needs. They cover every subject/test you need.
Asid Siddiq
IELTS Tutor, England, UK
Junior Classes Online Tutors
Our junior classes online teachers help students set a solid base of maths, science, English, Urdu, and other subjects of Grade 1 till Grade 5 of Cambridge, PYP IB, and American curriculum.
Pre O Levels Online Tutors
Our specialized Pre O Levels online tutors help students with the elementary classes from Grade 6 to Grade 8 of Cambridge, IB MYP, and American curriculum.
O Levels Online Tutors
Find expert Cambridge, Edexcel O Levels online tutors from Beaconhouse, LGS, Aitchison, Roots, Choueifat for Maths, Physics, Chemistry, Biology, English, Business, Accounting, and other subjects.
A Levels Online Tutors
Hire expert Cambridge, Edexcel International A Levels online tutors from Beaconhouse, LGS, Aitchison, Roots for Maths, Physics, Chemistry, Biology, Urdu, English, Business, Accounting, CS, IT…
AP Courses Online Tutors
We have highly experienced AP Course tutors for AP Maths, AP Physics, AP Chemistry, AP Biology, AP English, AP Economics, AP Stats for a full 5/5 score. Hire them online for good.
IGCSE Online Tutors
Find best Cambridge, Edexcel IGCSE online tutors from Aitchison, Beaconhouse, Roots, LGS for Maths, Physics, Biology, Chemistry, Urdu, Islamic Studies, Pak Studies, English, Business, Accounting, etc.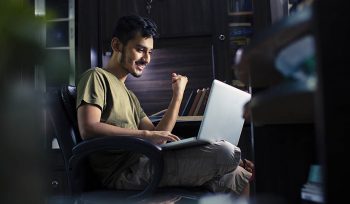 Matric Online Tutors
Our matric online teachers help students with their 9th, 10th exams for all subjects including biology and computer science. They are teachers are KIPS, Unique, DPS, Crescent, Beaconhouse school.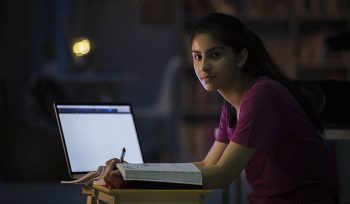 FSc Online Tutors
Our FSc online teachers are teaching premedical, pre-engineering, ICS, ICom at Government College (GCUL), Punjab College, FC College, KIPS. They teach all board students, especially Federal (FBISE).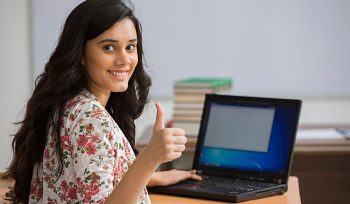 High School Online Tutors
Our American High School online teachers have assisted students in Pakistan and beyond with their American High School Maths, Biology, Chemistry, Physics, English, and other subjects.
IB Online Tutors
Are you studying at the International School of Islamabad, TNS, Learning Alliance, LGS, TIS, and looking for IB online tutors? Look no furher. We've the best IB PYP, MYP, DP tutors for all subjects.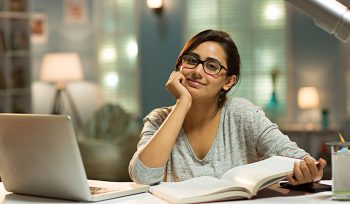 SAT Test Online Tutors
Taking SAT 1 Test and worried? Don't. Our SAT Test online tutors help students with maths, English, essay, and guarantee that every student scores 1500+ with our online practice tests and courses.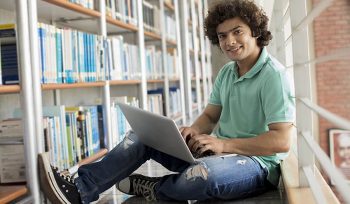 SAT Subject Online Tutors
SAT Subject test is not easier to ace but we online tutors do. Our SAT Subject online tutors are readily available to help you with Biology E/M, Chemistry, Physics, Maths Level 1 & 2 for 2200+ score.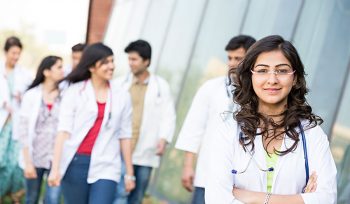 MDCAT Tutors
Prepare for MDCAT online with our tutors. Every year, hundreds of students study from us and take admissions in the top medical colleges of Pakistan. Physics, Chemistry, Biology, English – everything.
NUMS Test Prep Tutors
Prepare for the NUMS test online with our tutors. Every year, hundreds of students study with us and take admissions in the best army medical colleges of Pakistan.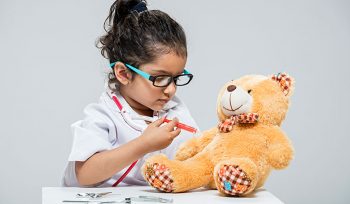 Admission Test Prep Tutors
Hire tutors for online admissions help in top schools of Pakistan, including but not limited to Aitchison College, Convent of Jesus & Mary, Cadet College Hasanabdal, LGS JT, The City School, Beaconhouse.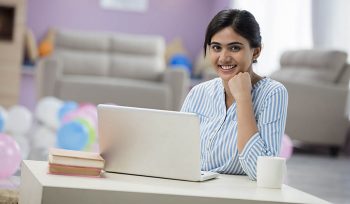 GRE Prep Online Tutors
Aim for Ivy Leagues with our online GRE tutors. Prepare GRE Quant and GRE Verbal online, with all the tips and tricks, and practice material. Ace GRE test online in Lahore, Islamabad – Pakistan.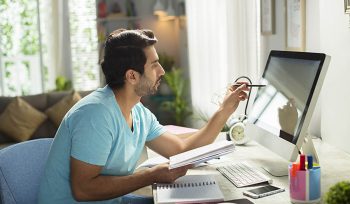 GMAT Prep Online Tutors
World top business schools GMAT score for MBA admissions is very high, but not impossible to achieve, especially with our GMAT online tutor. Prepare GMAT Quant & GMAT Verbal online.
GAT Test Prep Online Tutors
Prepare the GAT Test with us for admissions in masters and Ph.D. with all the tips and tricks, and practice material. GAT General and GAT Subject test preparation in Lahore, Islamabad.
Programming Online Tutors
Learn Python, Django, C++, and Java programming online in Lahore, Islamabad, and Karachi, with our specialized tutors from top universities. Assignment help for Bachelor's and Master's is also available.
Languages Online Tutors
Learn English, Arabic, French, Spanish, and Chinese online in Pakistan (Lahore, Islamabad, Karachi). We have highly proficient native language tutors who offer courses.
Quran Tutors
Our online Quran tutors help students with learning the Holy Quran, by providing online tutoring. They teach recitation, Tajweed, Tafseer, and help in Hifz (memorization) of the Holy Quran.