Best School Tutors in Lahore
Getting quality education is no less than a challenge these days. To help you decide which school is the best for your child, and how our top male and female online and home tutors in Lahore can help in this regard, and also with their tutoring, we have compiled a list of all the top schools in Lahore. The list is made alphabetically, and it covers the best schools in Lahore for your 2023-2024 admissions, including but not limited to Aitchison, Choueifat, Lahore American School, LGS JT, Learning Alliance, Beaconhouse Defence Campus, TNS Beaconhouse, LACAS, The City School among others. Our expert school teachers and home and online tutors in Lahore, Pakistan assist the aspiring and current students of these schools with all subjects (Maths, English, General Science, Chemistry, Biology, Physics, Urdu, etc) and all levels (Preschool, Junior Classes, Pre O Levels, O Levels, A-Levels, American High School Diploma) from homework, exams, tests, and admission test prep.
Our professionally-trained male and female tutors cover all areas of Lahore from Garden Town, Model Town, Faisal Town to Johar Town, Wapda Town, Valencia to Bahrai Town to Gulberg, Lahore Cantonment to Defence Housing Authority (DHA) to Askari Housings; and also provide online tuitions.
Hired home tutor for NET test for NUST computer science. Tutor was to the point, knowledgeable and very updated. Would def recommend it to my friends.
Agha Jamal
Agha Jamal, NUST NET Test Prep - Islamabad, Pakistan
We hired a tutor for FSc Pre engineering science subjects in Bahria Town. He was very much professional and updated.
Malik Sohail
Student, Punjab College, Lahore
My brother wanted to prepare for Cadet College Hasan Abdal admission test and we contacted Java HTS. My brother passed the test, now he has been promoted to Matric. Thank you!
Rabia Saleem
Parent, Lahore, Pakistan
We hired a tutor for a friend's son going to Learning Alliance for IB MYP and the tutor was very much professional. Highly recommended if you are looking for a tutor for International Baccalaureate.
Nasir Sheikh
Parent, Lahore, Pakistan
Java HTS is the best tutoring company in Pakistan. In Islamabad, we needed help regarding hiring an IB tutor for our kids going to International School of Islamabad (ISOI) and their tutors provided us end-to-end services for all subjects of PYP, ranging from English to Urdu to Maths and others. I must say they are doing a fantastic job. If you are looking for a tutor in Islamabad or Rawalpindi, then look no further. Thanks again.
Ijaz Ch
Parent, International School of Islamabad, Pakistan
One of my friend's brother was studying at Beaconhouse Margalla Campus (BMI), Islamabad. They hired a home tutor from Java Tutors for his O'Levels Maths. He had strong command on the subject and knew the past papers, as well as exam paper pattern. After Allah's blessing, his brother was able to score A* because of these people.
Hassan Khalid
Parent, BMI Islamabad, Pakistan
My niece needed help in preparing for the admission test of Karachi Grammar School (KGS). I know the Java HTS for many years, I asked the team to arrange a tutor, my niece is studying there now.
Zeshan Ali
Parent, Karachi
Best tutoring services in Islamabad and Rawalpindi. Don't look further if you are looking for an IGCSE, International Baccalaureate or AP tutor in Pakistan. It's been a great opportunity working with them.
Ali Asghar
Tutor, Pakistan
We needed a tutor for ACE International Academy in Bahria Town Phase 4 Rawalpindi for Key Stage 3 Maths, Urdu and English and for that we contacted Java HTS. Their tutor is very much honest, updated and professional. I must say they will have your back be it any curriculum, any Key Stage or any subject. International Baccalaureate, IGCSE, CIE or textbook board – all. Thank you, we are happy with our decision.
Amanullah
Parent, Bahria Town, Rawalpindi/Islamabad, Pakistan
As a tutor, I have found Java HTS the only institution that provides tutoring services of all subjects not only at the national level but also internationally. It fulfills the needs of every student by providing them experienced and competent teachers who can teach from basic to expert level. I appreciate their hard work and professional attitude.
Erum Mehmood
Python and Django Tutor, Lahore, Pakistan
Aitchison Tutors
Hire the best Aitchison College tutors in Lahore for the Prep, Junior, and Senior School for English, Urdu, Maths, and all science subjects. And also, for admission test prep of K1 to K5, E1 to E2, and IGCSE and A-Levels of Aitchison College. We have expert tutors for Edexcel, Cambridge (CAIE), and Aga Khan Board.
find Aitchison Tutors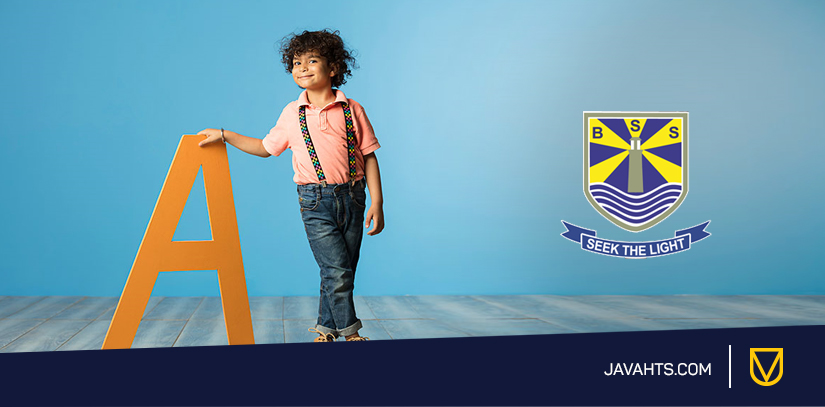 Beaconhouse School Tutors
Find top Beaconhouse tutors in Lahore for Liberty Campus, Johar Town Campus, Garden Town Campus, Defence Campus, and Bahria Town Campus for all grades, including O/A Levels and International Baccalaureate. We have specialized tutors for Maths, English, Physics, Chemistry, Biology, and all other subjects.
find Beaconhouse Tutors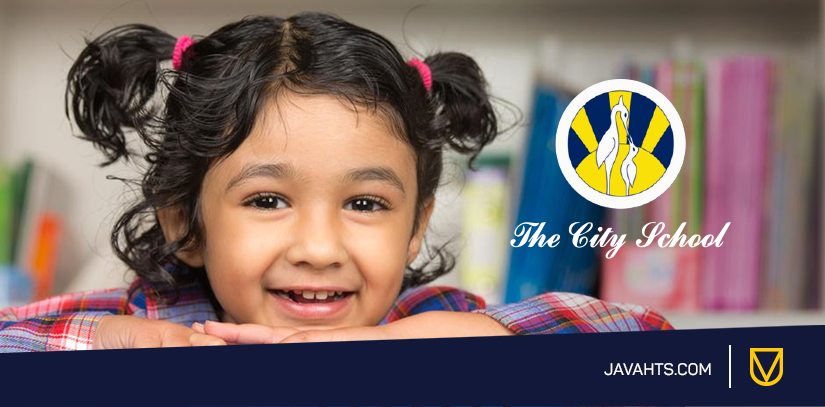 City School Tutors
Our City School tutors in Lahore provide tuition to the students of The City School (TCS) which is one of the best school systems in Lahore. Our City School Tutors teach maths, English, Urdu, arts, science, physics, chemistry, biology, economics, accounting, ICT, computer science, etc to students of all levels starting from Juniors to IGCSE/O and A Levels.
find TCS Tutors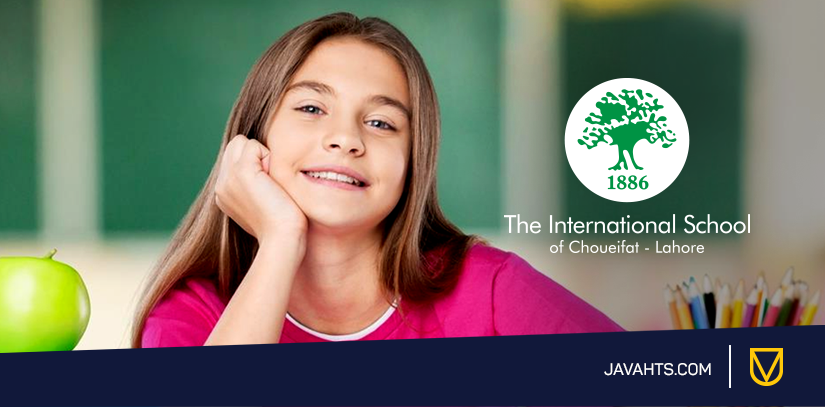 Choueifat Tutors
Our Choueifat tutors are experts in the SABIS syllabus, and they have taught the students of all standards of the International School of Choueifat Lahore, Dubai, Abu Dhabi, and many other branches of Choueifat. Contact us for maths, English, sciences, physics, chemistry, biology, etc of all levels, including AP Courses.
find Choueifat Tutors
Kids Kampus Tutors
Kids Kampus is one of the best schools in Lahore for playgroup, kindergarten, and also for Grades 1 and 2 – our Kids Kampus tutors in Lahore prepare you for all things Kids Kampus, including the Aitchison College Admission Test. Seek tutoring help if you happen to be in Johar Town, Gulberg, DHA, Garden Town, Wapda Town, or anywhere else.
find kids kampus tutors
LACAS Tutors
Our LACAS tutors in Lahore are highly expert, seasoned professionals with years of experience in providing tutoring to the preschool, junior classes, senior classes, O Levels and A Level students of all boys and girls, juniors, and O/A Levels campuses (Johar Town, Burki Road, Gulberg, Canal Side, MM Alam Road, Upper Mall, Model Town).
find lacas Tutors
Lahore American School - LAS Tutors
Lahore American School (LAS) is a highly-standardized, co-educational, international school in Lahore, Pakistan. As the syllabus of Lahore American School is highly advanced, so not everyone can teach the LAS students, so here come our specialized LAS tutors in Lahore for elementary, middle, and high school, and also for AP Courses.
find LAS tutors
Learning Alliance IB School Tutors
Learning Alliance is an IB World School in Lahore, offering International Baccalaureate & Cambridge curricula. Our Lahore Preschool/Learning Alliance tutors in Lahore provide home and online tuition to their Aziz Avenue, DHA Phase 8 Campuses students for all IB Programmes (IB PYP, IB MYP, and IB DP) and CAIE Exams (Juniors, IGCSE/O Levels, A-Levels) in Gulberg, Model Town, Johar Town, etc.
find IB tutors
Lahore Grammar School - LGS Tutors
Lahore Grammar School, one of the best schools in Lahore, offers Cambridge and International Baccalaureate (IB) curricula. Our LGS tutors in Lahore help you prepare for LGS admission tests, homework, and exams. We've male and female O/A Levels tutors from LGS JT, Defence, Liberty, Gulberg, Model Town, Paragon, and Canal Side branches.
find lgs tutors
PakTurk School Tutors
Pak-Turk Maarif International Schools and Colleges in Lahore is part of Maarif International Schools, and they offer Cambridge and local textbook board syllabi for Junior, Middle, and GCE O and A-Levels students. Our PakTurk tutor in Johar Town, Wapda Town, Valencia, and surrounding areas help you with that.
find pakturk tutors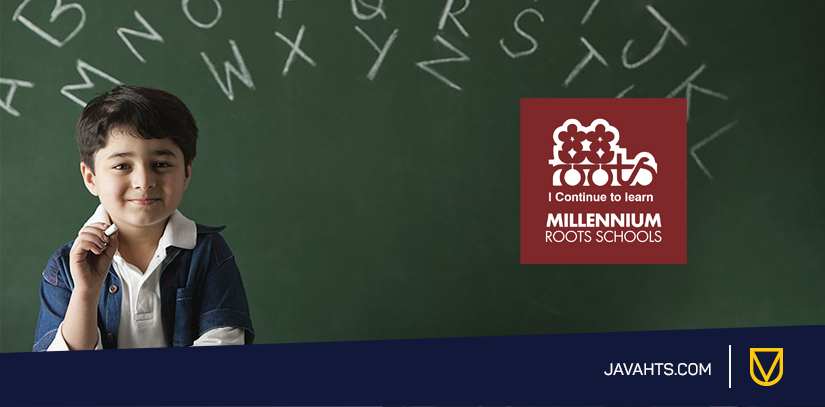 Roots Millennium School Tutors
Roots Millennium International School has got quite a reputation in Lahore for providing quality education with their Ivy and Future World Campuses in DHA and EME Housing Society for Cambridge and IB curriculum. If you need a tutor for O Levels, A-Levels, IB PYP, or MYP, our professional Roots tutors in Lahore can help you with that.
find roots tutors
Scarsdale Tutors
Hiring tutors in Lahore for American Curriculum is not that difficult now, especially when Java HTS has professionally trained tutors for this matter. Hire tutors for Scarsdale Lower School, Middle School, K8, High School, and AP Courses for Maths, Physics, Chemistry, English, Bio, etc for all standards – both online tutoring and home tuitions are available.
find scarsdale tutors
SICAS Tutors
Our SICAS tutors in Lahore provide home and online tuition to the students of the Salamat School System students which include the SICAS Girls Campus, Salamat Academy (Salamat School for Boys/Girls), ICAS, and Salamat Boys Campus. They cover all subjects and provide a holistic approach to improving the results.
find sicas tutors
TNS Beaconhouse - TNS Tutors
Our TNS Beaconhouse tutors in Lahore are experts in International Baccalaureate (IB) – IB PYP, IB MYP, IB DP (SL/HL) – and they follow the IBO guidelines. TNS is the top IB World School in Pakistan, and so are our TNS home and online tutors in Lahore for Maths, English, Science, Physics, Chem, French, Biology, Economics, Business Studies, etc.
find TNS tutors